Ep.19 – Reflections on tweaking lectures: using annotated slides to enhance students' learning
1 year ago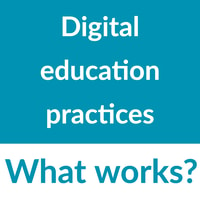 Andrew Smerdon reflects on how he has tweaked the lecture experience for students by making a small yet significant change: Andrew moved from a 'traditional' approach of using pre-written PowerPoint slides in lectures to annotating slides in-the-moment during the lectures. The result is that students are more focused during the lectures as they follow along, think and reflect on the concepts and topics for the day.
Andrew works as a Teaching Fellow with the the Department of Accounting & Finance at the Lancaster University Management School.
Support Digital Education Practices: What works? by donating to their Tip Jar: https://tips.pinecast.com/jar/digital-education-practices
Find out more at https://digital-education-practices.pinecast.co
This podcast is powered by Pinecast.