Ep.21 – Social annotation: critically commenting, together
11 months ago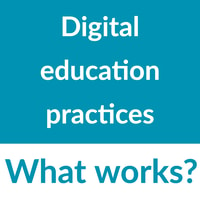 Episode Notes
What is social annotation? How is social annotation relevant to educators, students and researchers?
In this episode, Jess Wilkinson, a faculty developer at a local college in Ontario, talks about how and why she uses social annotation within her practice as a means of fostering critical engagement, thinking and analysis through critical, social interaction with texts.
Support Digital Education Practices: What works? by donating to their Tip Jar: https://tips.pinecast.com/jar/digital-education-practices
Find out more at https://digital-education-practices.pinecast.co
This podcast is powered by Pinecast.